When I think of Thanksgiving foods, the first thing that comes to my mind is my Aunt's sweet potato casserole with candied pecan topping. It is simply magnificent. Of course, much to my disappointment, this dish is NOT low calorie. It's not even moderate in calories. In fact, a ½ cup serving (and I rarely stop at ½ cup) can range anywhere from 200 – 400 calories depending on the recipe.
I'll be honest, the thought of modifying my favorite Thanksgiving dish doesn't necessarily appeal to me and I allow myself to go for the splurge in this case. However, like most recipes, there are some adjustments that can be made to bring the calorie count down. So, for the rest of the year, I can conserve my calories and try a recipe like the one listed below from Holly Clegg (one of my all-time FAVORITE resources for recipes). So, if you are trying to conserve…give a shot!
Butter Pecan Roasted Sweet Potatoes
This recipe is from:
KITCHEN 101: Secrets to Cooking Confidence with Cooking Basics plus 150 Easy Healthy Recipes
Easier than a sweet potato casserole but with the same sweet flavors — candied yams at their finest with a surprise of cayenne to add just a slight kick!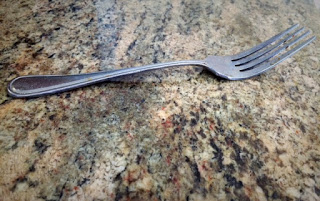 Makes 8 (1/2-cup) servings
Ingredients
6 cups peeled Louisiana yam (sweet potato) cubes (about 1/2-inch)
2 tablespoons butter, cut into small pieces
2 tablespoons light brown sugar
1/4 cup chopped pecans
1/8 teaspoon cayenne pepper
Instructions
Preheat oven 400°F. Line baking sheet with foil.
2. Spread cubed sweet potatoes evenly on pan. Bake 30-35 minutes, turning potatoes after 20 minutes.
3. Remove from oven and sprinkle with butter, brown sugar, pecans and cayenne pepper. Return to oven and continue baking 10-15 minutes or until sugar is caramelized.
Food Facts
Calories 148, Fat 5g, Saturated Fat 2g, Cholesterol 8mg, Sodium 81mg, Carbohydrates 24g, Dietary Fiber 3g, Total Sugars 8g, Protein 2g, Dietary Exchanges: 1 1/2 starch, 1/2 fat